Heroin Kills – One Year Later: Happening August 29
In August of 2011 the City of Santa Clarita, along with community partners held a special symposium to raise awareness for the growing problem of heroin in Santa Clarita. One year later the problem still exists and it's deadly. On August 29 there will be a special presentation where the City, along with public safety and public health officials, will update what is happening with the local problem of heroin.
The presentation is free and open to the public. Parents are encouraged to attend.
 Click on the image below for more information including time and location.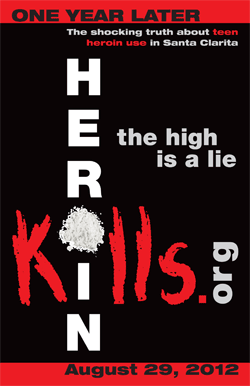 Posted by kmcgrath