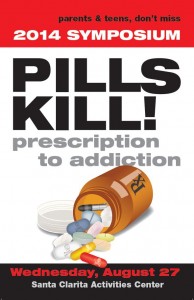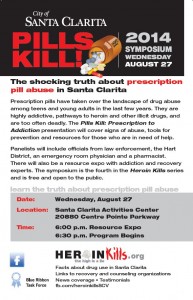 The shocking truth about prescription pill abuse in Santa Clarita
Prescription pills have taken over the landscape of drug abuse among teens and young adults in the last few years. They are highly addictive, pathways to heroin and other illicit drugs, and are too often deadly.
The Pills Kill: Prescription to Addiction presentation will cover signs of abuse, tools for prevention and resources for those who are in need of help. Panelists will include officials from law enforcement, the Hart District, an emergency room physician and a pharmacist. There will also be a resource expo with addiction and recovery experts. The symposium is the fourth in the Heroin Kills series and is free and open to the public.